Setting up your Arduino IDE
Make sure you have the latest Arduino IDE. Click here to go to the Arduino downloads page.
When your Arduino IDE is installed, it might be necessary to restart your computer. In some cases, if you don't restart your computer, the IDE will not launch.
Board Files
When your IDE is all started, we should add the URL before we can install the libraries. Click on File > Preferences and at the bottom you should see 'Additional Boards Manager URLs'. This is where you need to paste the following URL:
AVR (Moya, Mbili, Ndogo, Tatu)
http://downloads.sodaq.net/package_sodaq_index.json
SAMD (Sara, Explorer, Autonomo, One)
http://downloads.sodaq.net/package_sodaq_samd_index.json

When you have pasted the URL, click 'OK' and you're ready for the next step.
You can use both URLs at the same time.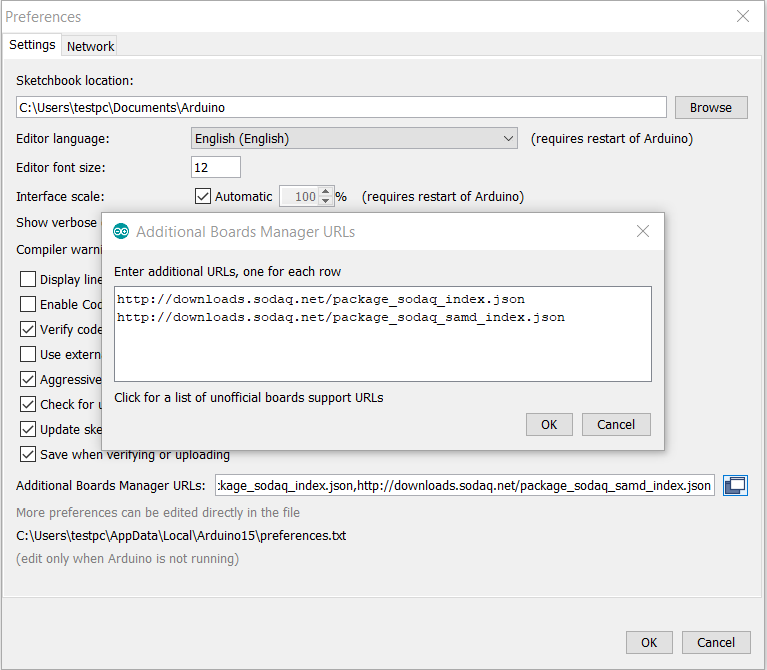 Libraries
Click on Sketch > Include Libraries > Manage Libraries…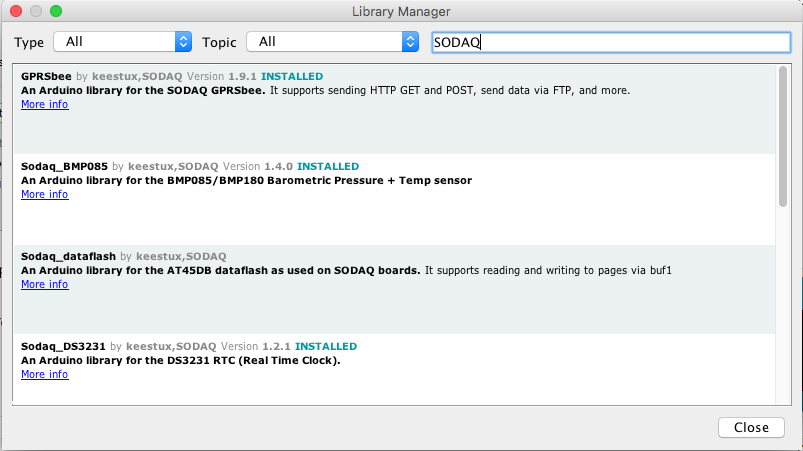 In most libraries you can find some examples.
In the Arduino IDE go to File > Examples > Sodaq_xxxx > [example]